Meet the Instructor Team - Stapleford Flight Centre
Captain Colin Dobney - Head of Training
Captain Colin Dobney is a former Stapleford student who progressed as an instructor and then onto the air-charter side of the business. He left to fulfil his ambition to fly for an airline, firstly for Sabre Airways on B737-200 then onto Ryanair as a First Officer and then a Captain. He then flew as Captain on the B737 NG with Astraeus.
In 2000 he returned to Stapleford to take up the post as Head of Training. With approximately 13,000 hours - of which over 5,500 are flying Boeing 737 aircraft, his flying activity at Stapleford is mostly in an examining capacity for commercial students and IR renewals. He also manages and teaches Stapleford's MCC courses.
Contact Colin via: moc.cfsylf@yenbodniloc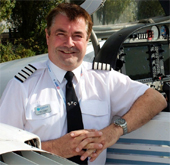 Lisa Wilkinson - Course Co-ordinator
Lisa is your first point of contact with Stapleford Flight Centre and she will be able to give you any information and answer any questions regarding your commercial training requirements. A large part of Lisa's role is ensuring that all students get the most out of their time here, and the very best from their training at Stapleford.
Contact Lisa via: moc.cfsylf@nosnikliwasil or call 01708 687103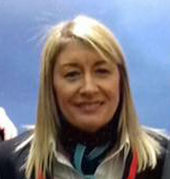 Brian Peppercorn - Deputy Head of Training / Instructor / Examiner
Brian came to us initially as a PPL Instructor, but has progressed over his 10 years with Stapleford to Deputy Head of Training teaching CPL/ME/IR and is also both a Multi and Single Engine Flight Examiner. Brian approves candidates for progression to the CAA CPL skills test and is also an ATPL theory instructor.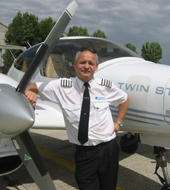 Tony Glover, FIC Instructor/Examiner
Tony is authorized by the CAA to instruct and examine on our flight instructor courses. His speciality is aerobatics which he teaches here, formation flying and display flying. He has over 5,000 hours experience, 4,500 of which in instruction.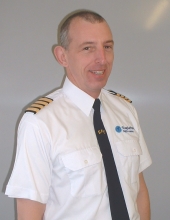 Scott Welsford, CPL and IR Instructor
Scott is a long-serving Senior Instructor in all our commercial activities. He has also assumed role of operations manager on our AOC operation, where he also flies as a line training captain.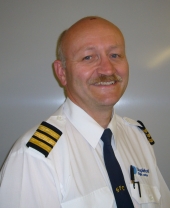 Jon Onsloe - Senior Instructor
Jon is a Senior Instructor who produces excellent results in CPL/ME/IR with the students he teaches. Jon is also a lecturer on the ATPL theory course.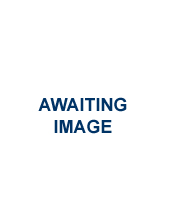 Adrian Oliver, Senior Instructor CPL & IMC
Adrian is a Senior Instructor teaching CPL and IMC but oversees and lectures on our ATPL theoretical knowledge courses.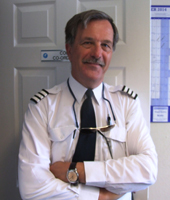 Anneli Christian-Phillips, Aviation Author, PPL & CPL Instructor
Anneli is a highly experienced instructor of both PPL and CPL. Authorised to also approve candidates for progression to CAA CPL skills test, Anneli has also authored a book published on the subject of the UK CPL course.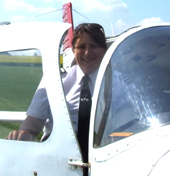 Our PPL Instructors
We also employ a varied mix of instructors from graduates from our FIC, both those who choose PPL instruction to further their experience prior to moving onto airline careers and also those that choose to be career instructors.