ATPL Theory Exams - Stapleford Flight Centre
Course Information
The EASA ATPL Theoretical Knowledge Course provides training to a level of theoretical knowledge required for the Air Transport Pilot's Licence for Aeroplanes (ATPL A) and prepares the candidate for the EASA ATPL Theoretical Knowledge Examinations.
Entry Requirements:
A Private Pilots Licence issued in accordance with ICAO Annex 1A. Sound knowledge of basic mathematics and physics. Be competent in the use of the English language.
The Venue:
The EASA Theoretical Knowledge Course is conducted at Stapleford in our 'State-of-the-Art' classrooms. Course materials are both iPad and paper based. For more information on these learning materials see padpilot.co.uk. The residential course lasts for 7 months and the 14 subjects are split into three phases.

Course Description:
There are 14 exams which cover the following topics:
Principles of Flight
Airframes/Engines/Electrics
Performance
General Navigation
Radio Navigation
Instruments/Electronics
VFR Communications
IFR Communications
Air Law & ATC
Operational Procedures
Flight Planning & Monitoring
Mass & Balance
Human Performance & Limitations
Meteorology
ATPL Course Material Screenshots - Images courtesy of PadPilot: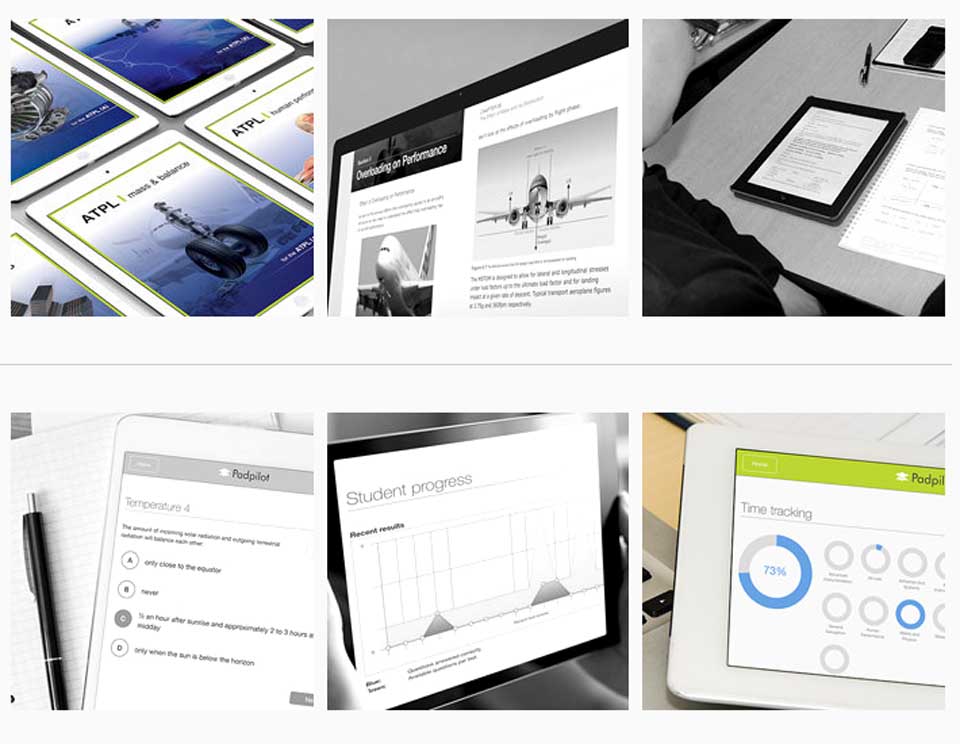 Course prices:
See our Commercial Course Pricelist for all latest course costs.
Get in Touch!
Interested? Excited? Motivated? Still have some unanswered questions? Then why not call us on 01708 688380, or come along to one of our regular open days to find out more? Your dream of becoming a pilot starts right here!